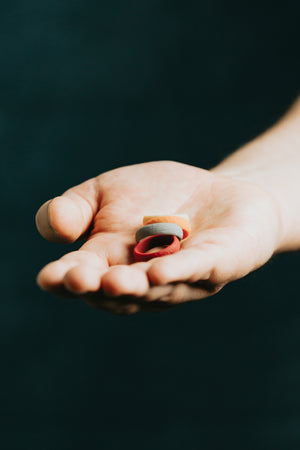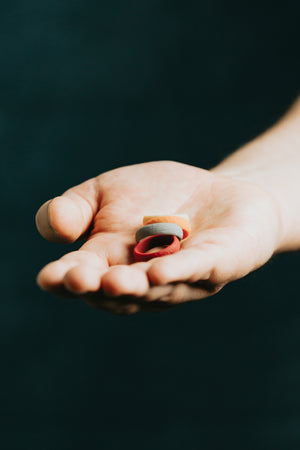 The Ebb and Flow of Creativity:
Time to Pause, Play & Reflect
As artists, our creative juices aren't constantly flowing. On the outside, looking in, it might seem like we're always on fire with ideas and inspiration. That would be nice. But it's not the case.
It's essential to acknowledge the ebb and flow of creativity. We'll inevitably feel blocked or uninspired sometimes, and a creative "rest" often leads to innovation and inspiration. 
When we're intentional about nurturing our creative playtime and embracing the notion of experimentation without expectation, that's when real growth happens as artists.
Divine Timing: Recognizing the Creative Rut
Recently, feeling the need for inspiration for new jewelry design ideas, I took a wax carving class to learn the ancient process of wax carving and lost wax casting.
Setting aside time to immerse myself in making and exploring new techniques is something I thrive on and have been missing in recent months. 
And then came the law of unintended consequences. While in the class, I learned from another student that PMC, the metal clay material that's been my medium of choice since Kristen Mara began, would no longer be manufactured.
Surprise and shock melted into curious acceptance… was it meant to be?
The Unexpected Twist: Discovering Wax Carving
As it turns out, I fell in love with wax carving the same way I fell in love with PMC many years ago.
Working with wax was a natural fit because I came to jewelry making from a ceramics and sculpture background. Taking a basic shape and using my tools to carve the wax into something aesthetically pleasing reminded me of what I love about working with my hands as an artist.
Embracing Experimentation: The Beauty of Handcrafted Jewelry
Experimentation and seeing where the material leads me has always been part of my process, and the wax material, as I've discovered, is perfect for this type of creative exploration.
Like PMC, I love the discovery involved in the wax carving process. The mistakes that happen and the unintended marks and texture are part of the beauty of handmade products and something I've always embraced.
"When things emerge that you didn't anticipate, but you like the effect and the spontaneity, that's the beauty of handcrafted jewelry."
The Delight of Wax Carving: Tactile Sensations and Unrushed Process
I love the tactile feel of the wax… 
…every mark, texture, or carving, leading somewhere, on purpose or unintentionally… 
…the unplanned, unknowing of it all, and,
…following my intuition about the next right mark, 
Every bit of it is why I love working in wax.
The process feels deliberate and unrushed. Where PMC could be "fiddly," wax doesn't feel rushed. It's easy to pause, consider and pick back up again. With PMC, you must work quickly and efficiently so the clay doesn't dry out. Wax is just the opposite.
A Re-Blossoming: Renewed Creativity and Excitement
I feel renewed creativity and excitement for what's to come. A pivot away from PMC, towards wax carving, with my innate design aesthetic, my love of rustic marks and texture, embracing the imperfections, and honoring the material… all of this is leading the way to a re-blossoming of Kristen Mara.
Looking Forward: The Future of Kristen Mara
Kristen Mara is here to stay! My signature designs will always be available and remain as classics at the core of my brand.
At the same time, I'm open to where this new exploration will lead me and to see what unfolds. As any jewelry designer attests, we love tools and materials. I'm no exception. I'll be investing in some essential wax carving tools and following the journey as it's meant to unfold.
Stay tuned!
What I've come to realize over the years is that you cannot force a creative outcome. My latest pause reinforces the belief that nurturing our creativity by trying new things with an open mind and heart is essential. 
Our growth as artists depends on exploration and forgiveness around our own creative journeys.
This is just the beginning, and I invite you to stay tuned for updates on the exciting journey into wax carving.
The Ebb and Flow of Creativity: Time to Pause, Play and Reflect
---